Browse websites anonymously
CatusVPN
One of the unfortunate situations I had to put up with as an IT professional while travelling around the world was the unavailability of specific content on the internet. I quickly realized that base on your geological location curtain content and services becomes obliterated, I could not imagine leaving without access to Netflix and my favourite torrents site so I had to find a solution , so I set out on a quest to find a good Torrents VPN, after a few hour of searching  I came across a VPN Provider named CactusVPN .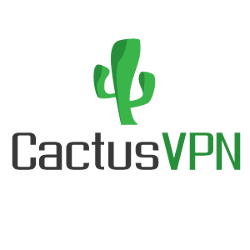 CatusVPN not only hide IP addresses but provides a layer of anonymousity on the internet, so you are not only able to access blocked sites and applications on the internet but your are able to browse websites and download without any one knowing your true location. Yet still one of the best reasons I have found for using a VPN provider like CactusVPN is the level of encryption that it employs such as SSTP, L2TP/IPSec, OpenVPN, PPTP  protocols which  help with confidentiality. In addition to all this you get three location to connect to which includes United Kingdom , United States and Netherlands.
If you are considering using a VPN Provider to protect your identity on the internet by hiding your IP address on your network then I recommend CactusVPN.