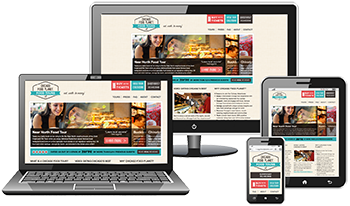 Cutting Edge Website Designs
We Develop custom websites that looks great across all devices, using the best tools and technologies to create eye catching designs that makes your site distinguishable and position your company ahead of the crowd.
What can we do for you?
Here as some of the services we offer to our clients
Logo Designs
We create custom logos for new businesses, re-design logos in existing businesses and convert existing company logos into different formats (eg: vector graphic .pdf or .png) for print or web.
Website Design /Upgrade
When you want a professionally designed website that gets real results, BOWETECH has all the tools for success. Our service is affordable and we work close with our clients all way to their launching and beyond.
HTML5 / XHTML
We build each site using valid CSS /XHTML coding, therefore your site benefits by faster load time, usability, search engine friendly and cross browser compatibility.
CSS3
CSS3 is the new CSS standard on the web today and we put it to great use building cool, responsive user interface that are browser / platform aware therefore able to delivering maximum user experience.
PHP / MySQL Site Development
Whether you need a custom PHP script for your website or just need to add functionality to an existing PHP application, we are at your service. We will also integrated your PHP website with MySQL databases.
WordPress Development
We build custom WordPress templates and web sites for small - medium businesses. WordPress is a great content management system that is highly customizable and very popular among bloggers, publishing companies and small businesses.